'Endocytic Uptake of SARS-COV-2: Roles of pH, Ca2+ and NAADP' by Ole Petersen FRS MAE#
The paper highlights how interdisciplinary research will help to understand how SARS-COV-2 affects the gastrointestinal system.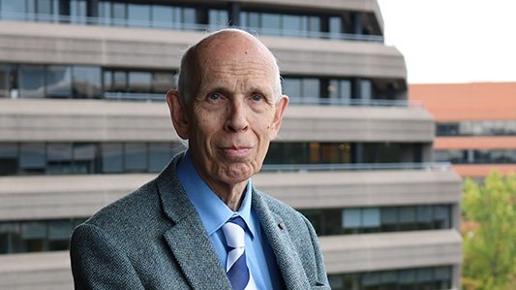 Ole Petersen MAE (in collaboration with Oleg V Gerasimenko and Julia V Gerasimenko) describes an entirely unexpected link between SARS-COV-2 infection and physiological calcium signalling, thereby providing new insights into the mechanism by which this virus enters the cells in our body.
The article was published by
FUNCTION

, the
American Physiological Society

's new peer-reviewed open access journal, published in partnership with
Oxford University Press

.
Reference#
Petersen, O.H., Gerasimenko, O.V. & Gerasimenko, J.V. (2020). Endocytic uptake of SARS-CoV-2: the critical roles of pH, Ca2+ and NAADP. Function. Article zqaa003. https://doi.org/10.1093/function/zqaa003

About Ole Petersen MAE#
Ole Petersen is MRC Professor at Cardiff University

's School of Biosciences. He was elected Fellow of The Royal Society

in 2000 and Member of the German National Academy of Sciences Leopoldina

in 2010. He became Commander of the Order of the British Empire (CBE) in 2008. Professor Petersen is Vice-President of Academia Europaea, Director of the AE Cardiff Knowledge Hub and also a member of the Academia Europaea Board. He is Chief Editor of American Physiological Society

's Open Access flagship journal FUNCTION

which launched in 2020.